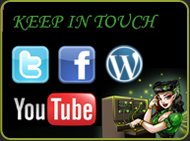 Grimas Prosthetic Artificial Eye - Blue
The Grimas Artificial Eye is an artificial plastic eye that can be used for various effects.
It can be used in combination with Grimas Derma Wax or a latex Quasimodo eye patch (Grimas Latex Noses and Sets no. 13).
The Artificial Eye is sold in individual boxes.
. Cleaning The Artificial Eye can be washed with soap and water.
Not in stock
You might also like these