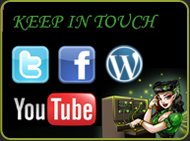 Mehron Stage Blood - Bright Arterial 270ml
Developed for a realistic theatrical appearance both for on stage and film.
Stage Blood is a viscous, lifelike, nearly opaque liquid.
non-toxic and so safe it is even edible.
This Professional Stage Blood washes off skin easily with soap and water
may stain some clothing so test for staining on clothing before applying.
Not in stock
You might also like these