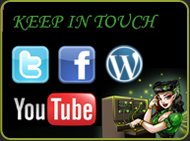 Billy Bob Pirate Pearl Teeth
From the Billy Bob range of custom fit teeth and absolutely perfect for any budding Captain Jack Sparrow,
These are custom fit fake teeth which come with the fitting material required which will allow you to mould them to your own mouth
Fitted over your own teeth this is a set of fangs moulded onto a flesh coloured gum line with the individual teeth being pre-stained with a brown tinge.
These Billy-Bob Teeth are super realistic custom-fit joke teeth made with the same acrylics as used in real denture making.
Each set of teeth comes with one set of thermal beads which through a simple once only process creates a permanent custom fit allowing you to wear your Billy-Bobs time and time again,
Each set comes with fitting instructions and Billy Bob teeth are frequently used and seen in movies and TV productions.
Warning: Not for use over Braces or Dentures.
Not in stock
You might also like these