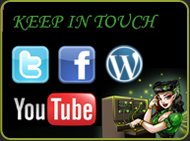 Grimas metallic Palette M6
M6 Grimace Water Makeup Palette Metallic Pure is an ideal extremely shiny safe unscented and gluten-free water glossy make-up intended for facial and body painting.
The Grimace water makeup stays on the mucous membranes and are used around the eyes and complies with European legislation on cosmetics.
The Water Make-up (Pure) Pure means that the product does not contain chemical preservatives (such as parabens) or halogenated organic compounds.
contains the following colors: 701, 702, 703, 704, 706 and 707.
You might also like these