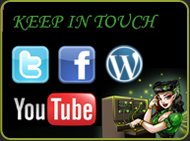 Just for Fun Faces Book 2 By Josje Wolters
This is the second in the series of Josje Wolters Just for Fun Faces books.
The 91 page, hardcover book contains 44 step-by-steps with such clear photographs and designs that there is no need for written instructions.
There's a new techniques page, some inspired designs for boys and 16 of the designs make good use of split cakes.
With 44 different designs to try, this is a great book for inspiration and ideas.
Not in stock
You might also like these