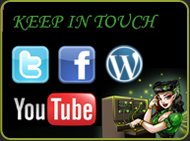 Kryolan TV Paint Stick 014
Successfully proven cream make-up in stick form.
The special base of Kryolan TV Paint Stick allows gentle make-up application that provides effective covering at the same time. K
ryolan TV Paint Stick is available in a variety of more than 120 shades.
Available in a handy twist-up cylinder. Art. 5047
25g
other colours are available by special order please contact us.
You might also like these