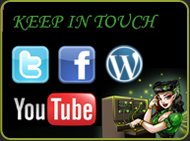 Prosthetic vampire Ears
The handcrafted Elf Ears from maskworld are "Made in Germany" of high-quality latex using a method preferred by professional make-up artists.
These high-quality ears are based on the elves described in numerous books and portrayed in films.
Their wealth of detail and realistic skin structure create a perfect transformation and the ears can be applied easily and quickly due to their thin edges.
very sturdy and can be used several times if they are handled with care.
Supplied with mastic and fitting instructions.
Not in stock
You might also like these