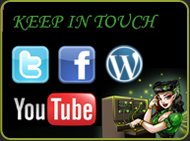 Steampunk hair clip
Steampunk costume accessories,
Delightfully industrial Steampunk Hair Clip which is full of intricate watch and clock hands, cogs and gears.
Giving the clip boost are a number of multi-faceted crystals which will catch the light and twinkle.
The perfect accessory to complete your own costume or club wear outfit.
You might also like these