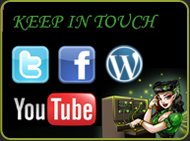 Grimas tooth Enamel - Red
Grimas Tooth Enamel is an alcohol-based varnish that can be used to colour teeth.
Grimas Tooth Enamel comes in a 10ml bottle with an applicator brush.
Grimas Tooth Enamel is available in white, black, red, brown, silver, gold and nicotine.
Do not use tooth Grimas enamel on porous teeth or artificial teeth.
You can remove the Grimas tooth enamel with a tissue soaked in an alcoholic liquid. Any colour residues on or between the teeth can easily be removed with a toothbrush and toothpaste.
You might also like these